Use your leftover Thanksgiving turkey for a healthy meal!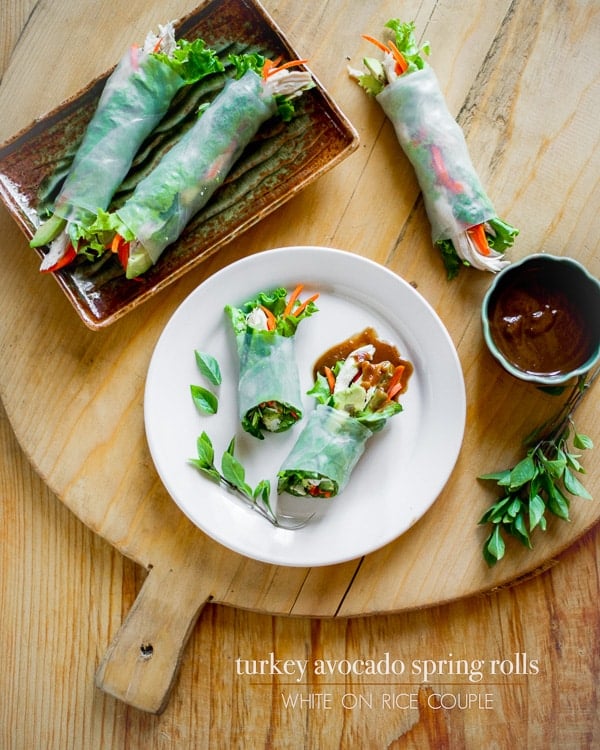 Healthy Turkey Avocado Spring Rolls
We're obsessed with spring rolls. If you read our spring rolling tutorial and see our recipe collection, you'll understand. The joy in eating these turkey spring rolls is that the recipe is adaptable to everyone's taste. If you prefer to have different vegetables such as red bell pepper or sliced celery, then you can certainly mix up the inside trimmings. And believe it or not, there are people in this world who do not like avocado (shame on you!) so by all means, eliminate the creamy green beast. Honestly, even without the avocado, these turkey spring rolls have enough flavor and texture in them to please a crowed.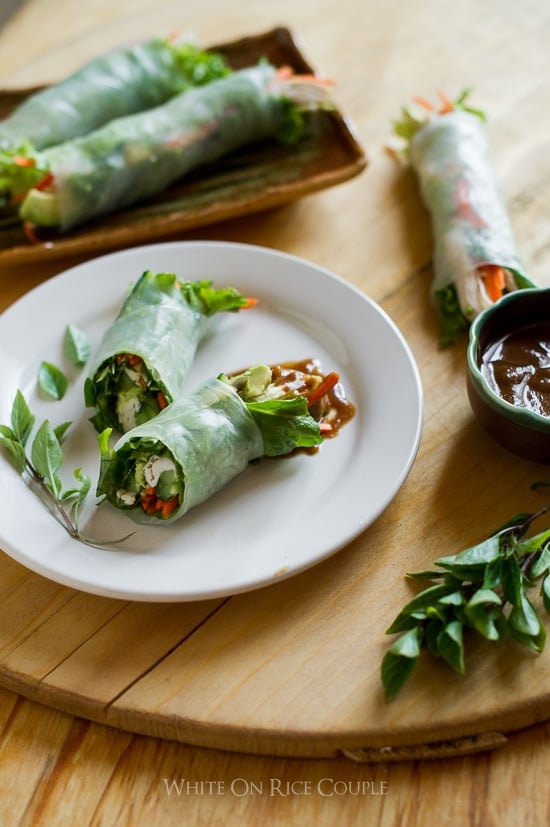 Watch Video for these Easy Turkey Spring or Summer Rolls
The post Turkey Avocado Spring Rolls w/ Hoisin Peanut Dip appeared first on White On Rice Couple.