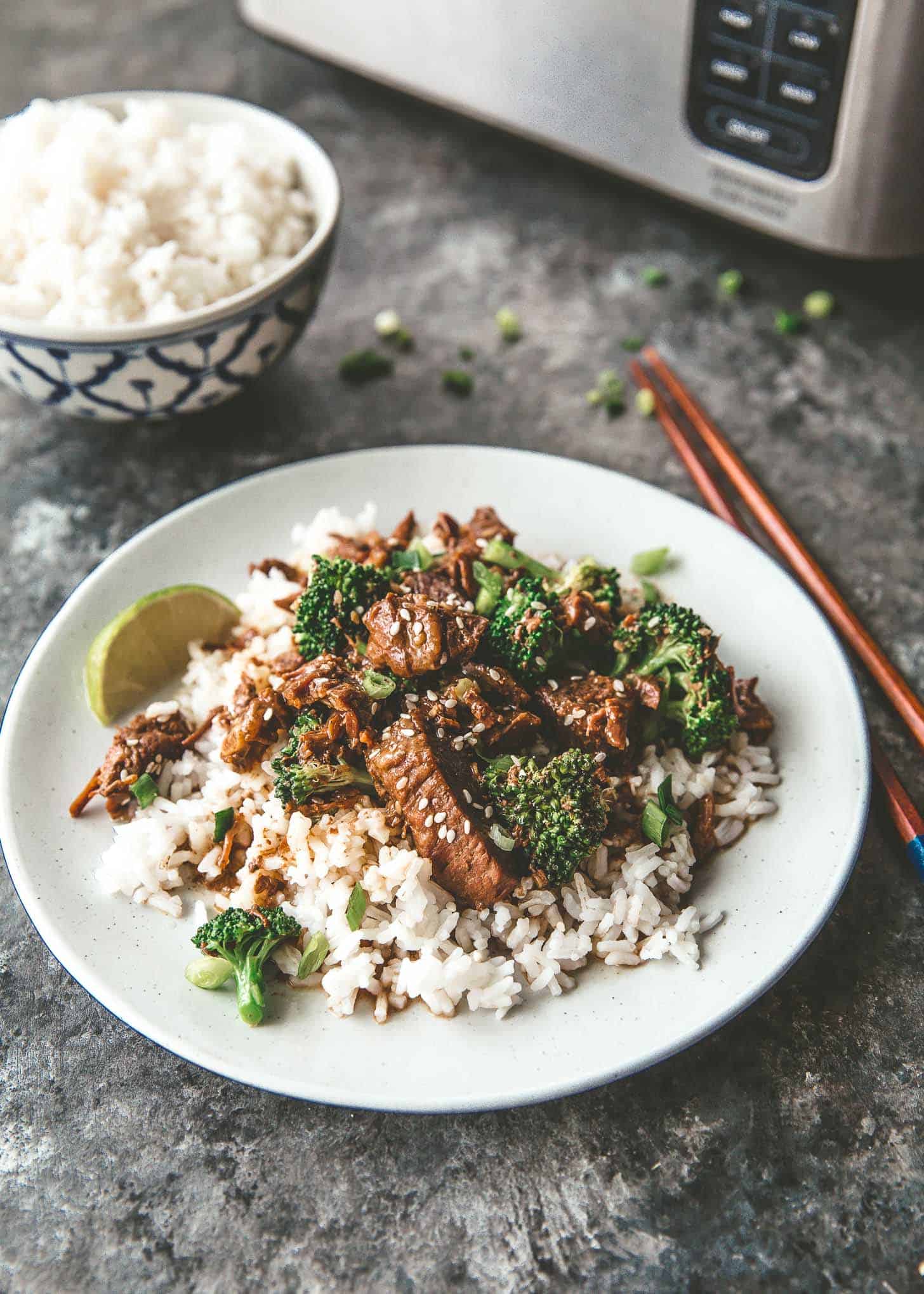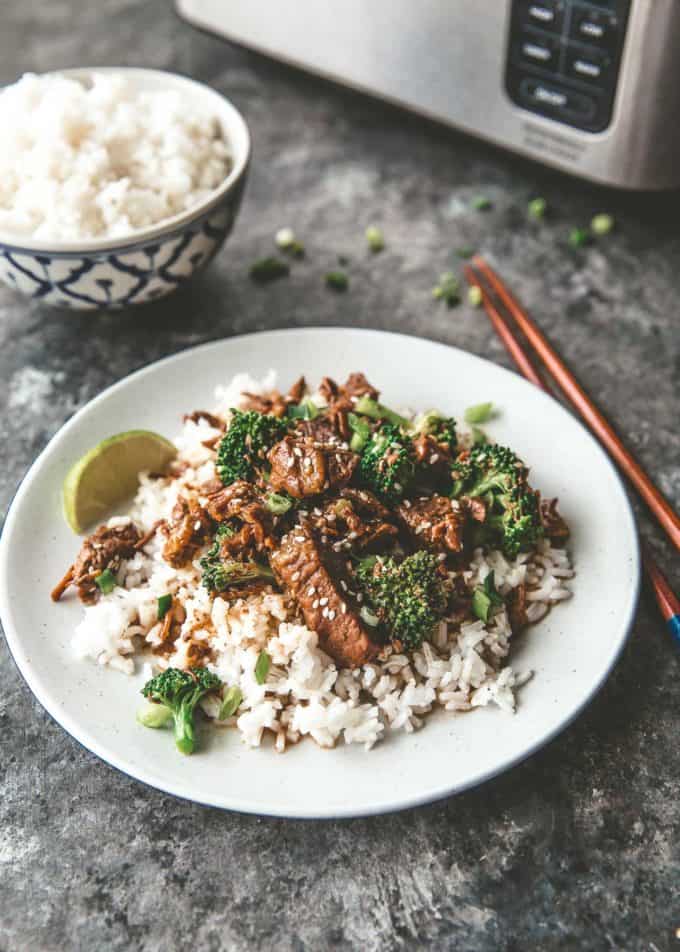 Sesame Beef and Broccoli isn't only a combination for a stir-fry! Try this slow cooker version with tender pieces of beef in a sweet and savory sauce.
I love an Asian stir-fry on a busy weeknight, but cooking this saucy take-out dish low and slow has its own advantages. Come home at dinnertime and finish the sweet and savory beef with steamed broccoli stirred right in. It's a complete and super easy meal with all the heavy lifting done ahead of time. 
Here's how to do it.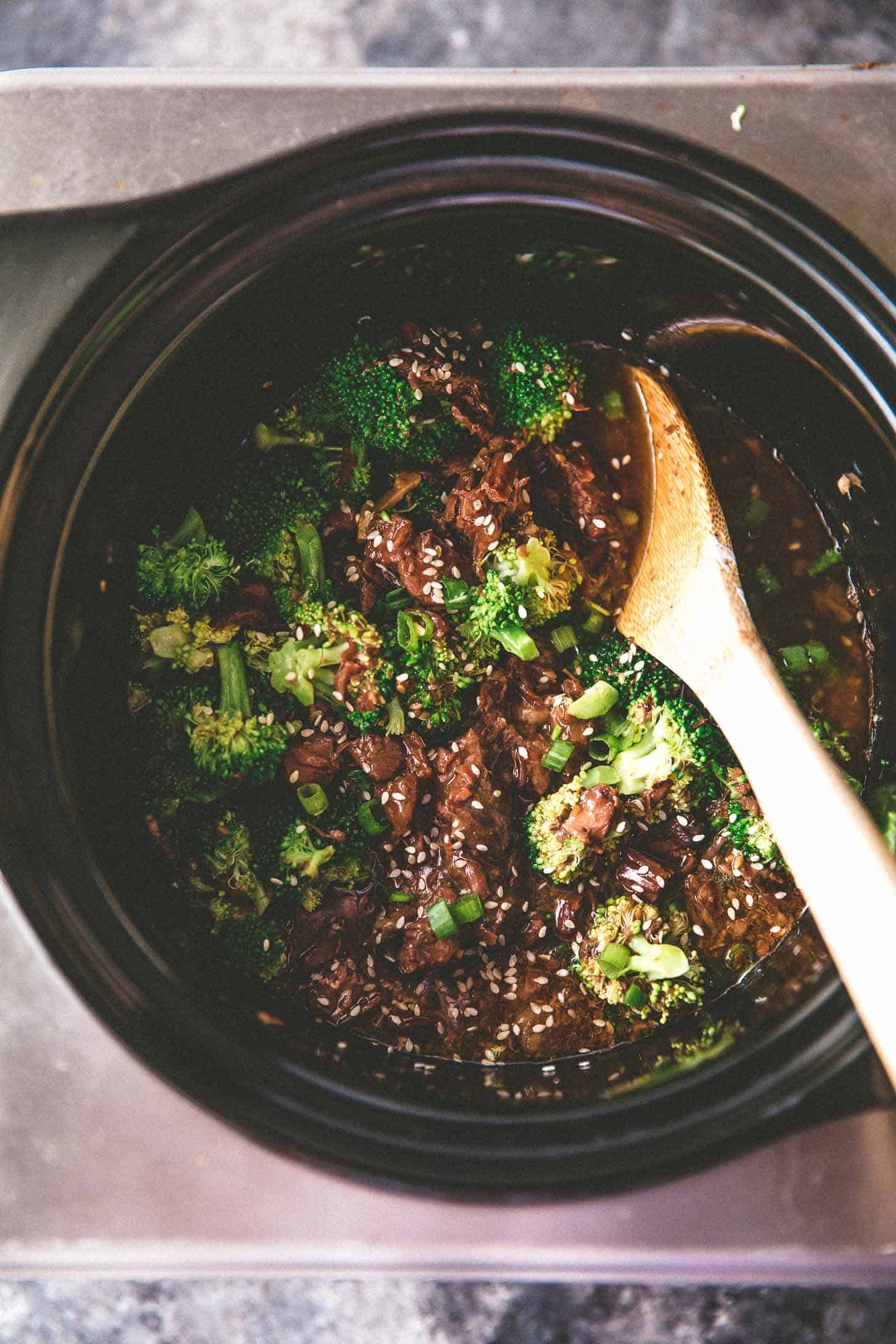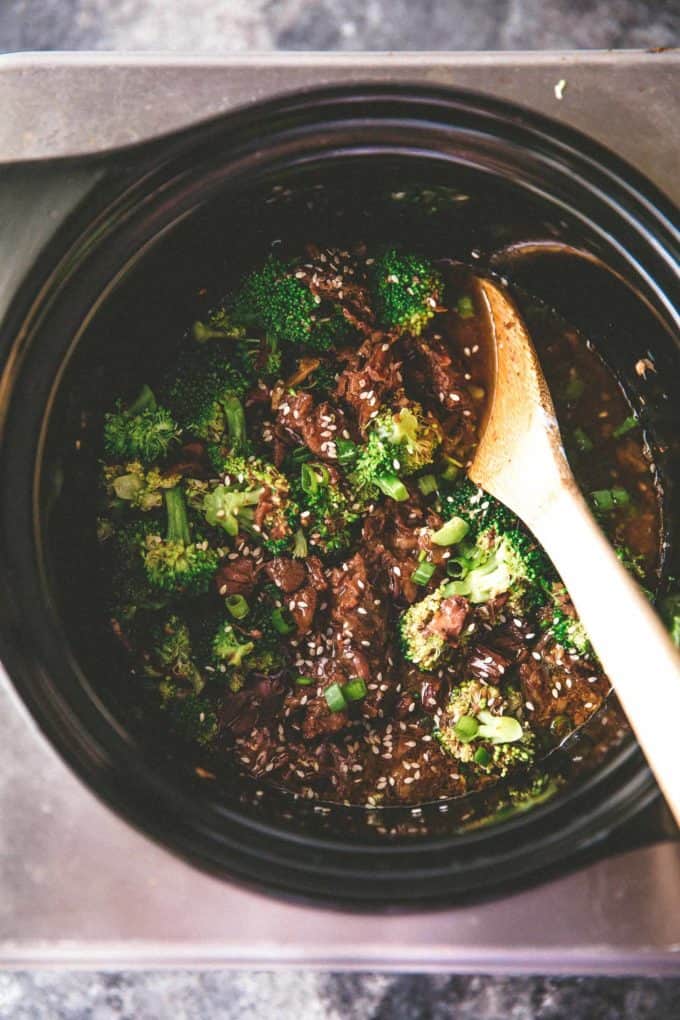 Ingredients
Beef

– You can use boneless beef chuck roast and slice it into cubes or use large cubes of beef stew meat (I buy large bags of beef stew meat at Costco and divide it up into 1 and 2 pound portions to freeze). Just be sure to use cubes of meat that are about 3-inches. These are fairly large pieces of meat but they will shrink as they cook. 

Ginger and Garlic

– Fresh ginger and garlic help to build flavor in the sauce. 

Low-Sodium Beef Stock

– Be sure to get low-sodium stock to avoid the sauce becoming too salty. Any other type of low-sodium stock would work – chicken or vegetable.

Low-Sodium Soy Sauce

– I use low sodium soy sauce for testing all of my recipes. It makes a larger quantity of sauce without making the sauce too salty. Use Tamari for a gluten-free version of this recipe. 

Brown Sugar

– Brown sugar gives the sauce that delicious sweet / savory balance.

Rice Vinegar

– Rice vinegar gives this dish a nice tangy flavor that balances out those sweet and savory ingredients.

Toasted Sesame Oil

– Stir the sesame oil in after cooking for maximum flavor. This is a pantry staple that can be found in the international aisle at most grocery stores and gives the dish a really authentic taste.

Red Pepper Flakes

– Only if you want spice, and feel free to add as much or as little as you like. You can use any other hot sauce here as well. I love the Korean chili sauce called Gochujang (it's my favorite hot sauce for it's subtle smoky flavor and a bit of sweetness and is great with beef as in this

Instant Pot Korean Beef and Brown Rice

).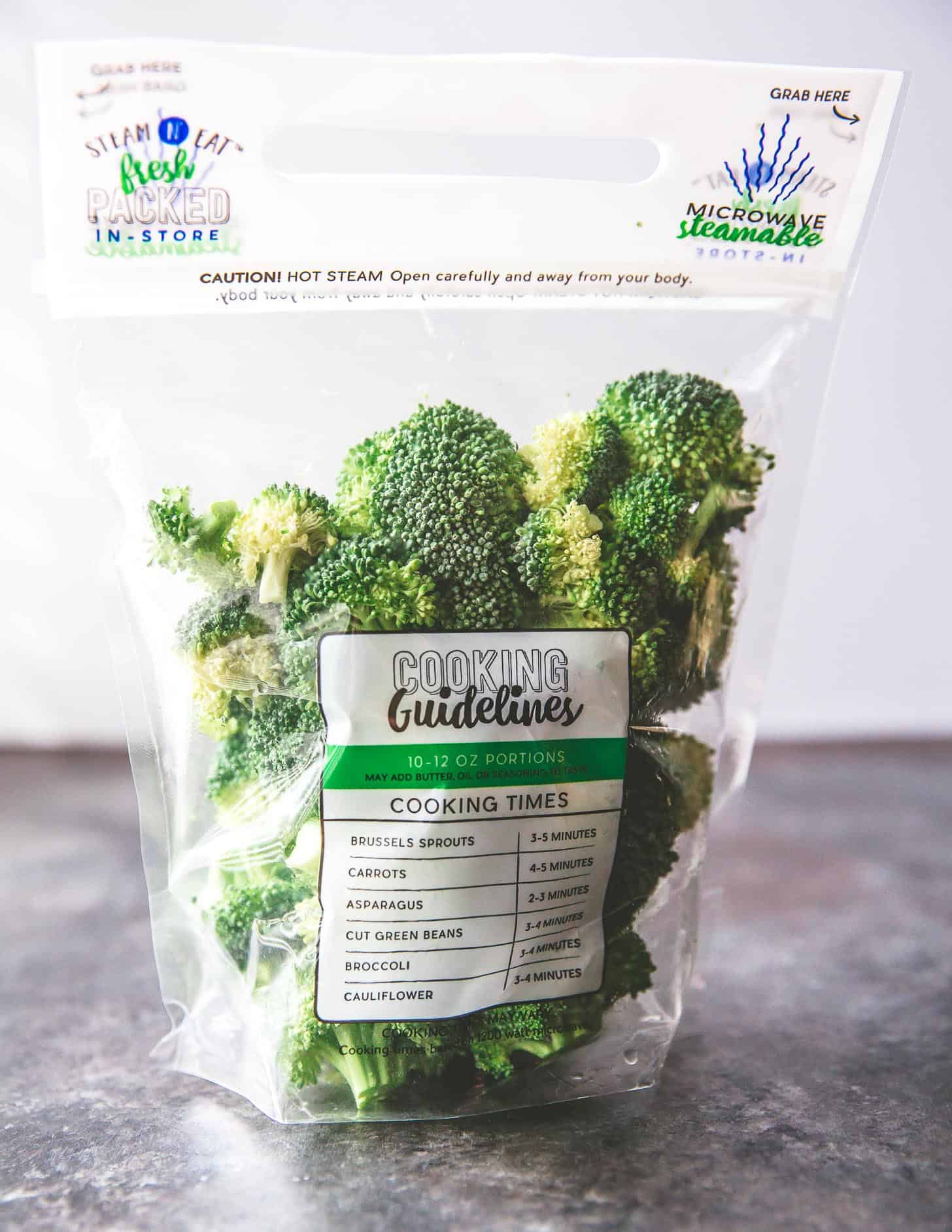 How to Make Slow Cooker Sesame Beef and Broccoli
Brown Beef

– Give the beef a nice golden brown color on all sides by browning it in some oil in a skillet for 6 to 8 minutes. If you have a slow cooker that allows you to brown in the machine, use that.

Add Sauce

– Add the ginger, garlic, stock, soy sauce, brown sugar, and rice vinegar to the slow cooker with the beef. These flavorful ingredients will cook with the beef, infusing it with flavor. 

Slow Cook

– Slow cook the beef on low for 6 to 7 hours or high for 3 to 4 hours. I find that cooking on low helps to keep the beef super tender. I found that you can cook the beef for as long as 8 hours on low, but beyond 6 to 7 hours, it starts to fall apart and has a shredded consistency rather than cubes (it's good this way too!). After the cook time, you can leave the machine on the warm setting for up to 3 hours. 

Add Cornstarch, Toasted Sesame Oil and Red Pepper Flakes

– Whisk cornstarch with water. Stir in cornstarch mixture, toasted sesame oil, and red pepper flakes (or other hot sauce, if using). Cook everything on high for 15 minutes more. The cornstarch will help to thicken the sauce just a bit. 

Add Broccoli

– Feel free to skip the broccoli or use another vegetable if you want. Just make sure to pre-cook it before adding it to the dish. I love the steam-in-bag broccoli. Just follow the instructions to steam it in the microwave and stir it right in. 

Serve

– Enjoy over rice!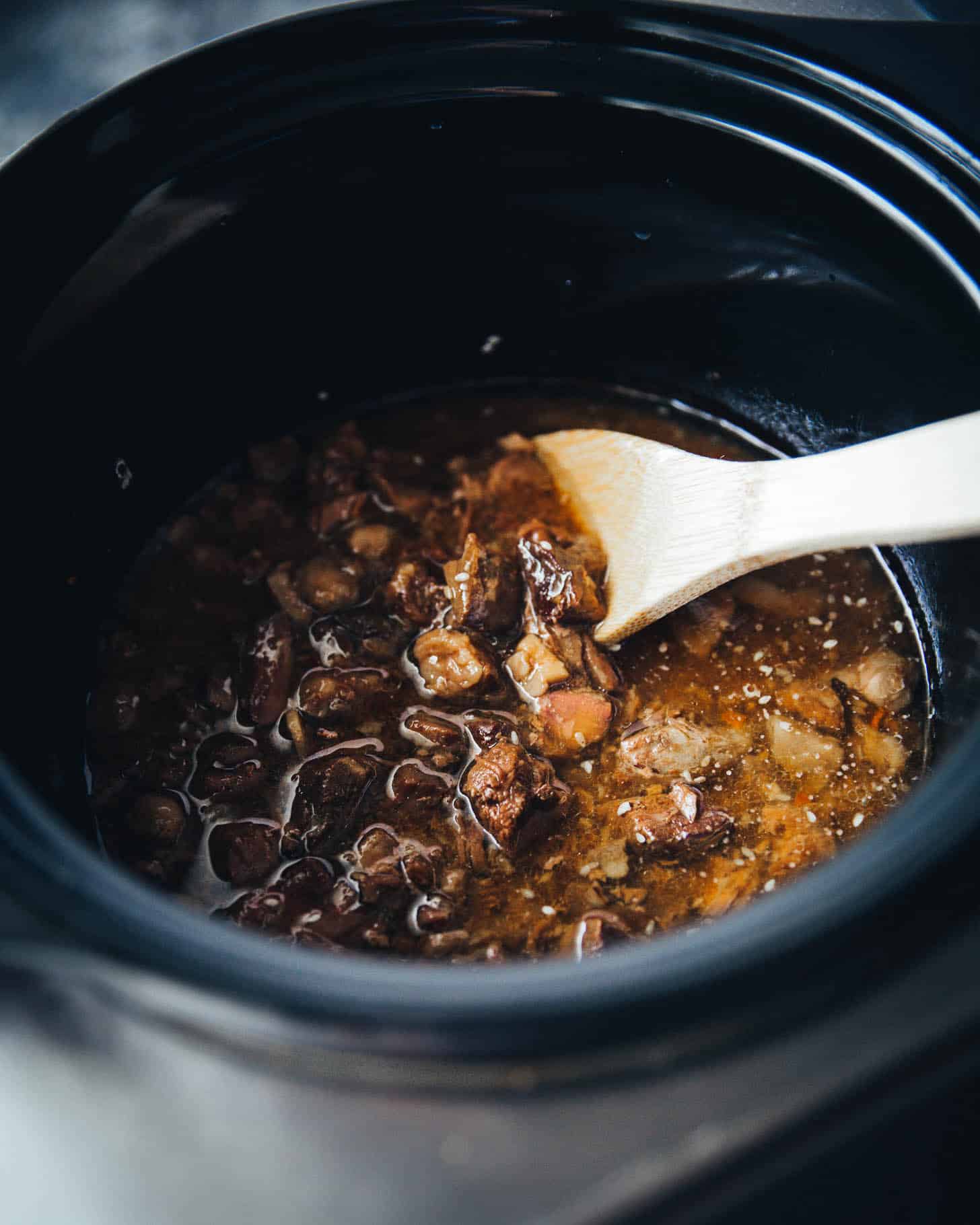 Do I Need to Brown the Beef First?
I do not like telling you (or making myself) do the extra work to brown meat in a skillet unless it's absolutely necessary. This recipe was noticeably improved by including the browning step. I found that browning the meat first helped it to hold its cubed shape (instead of shredding) while cooking and added a noticeable depth to the flavor. That said, we all really liked the version made without browning the meat. It wasn't *quite* as good, but if you're in a rush, I say go for it and skip the browning.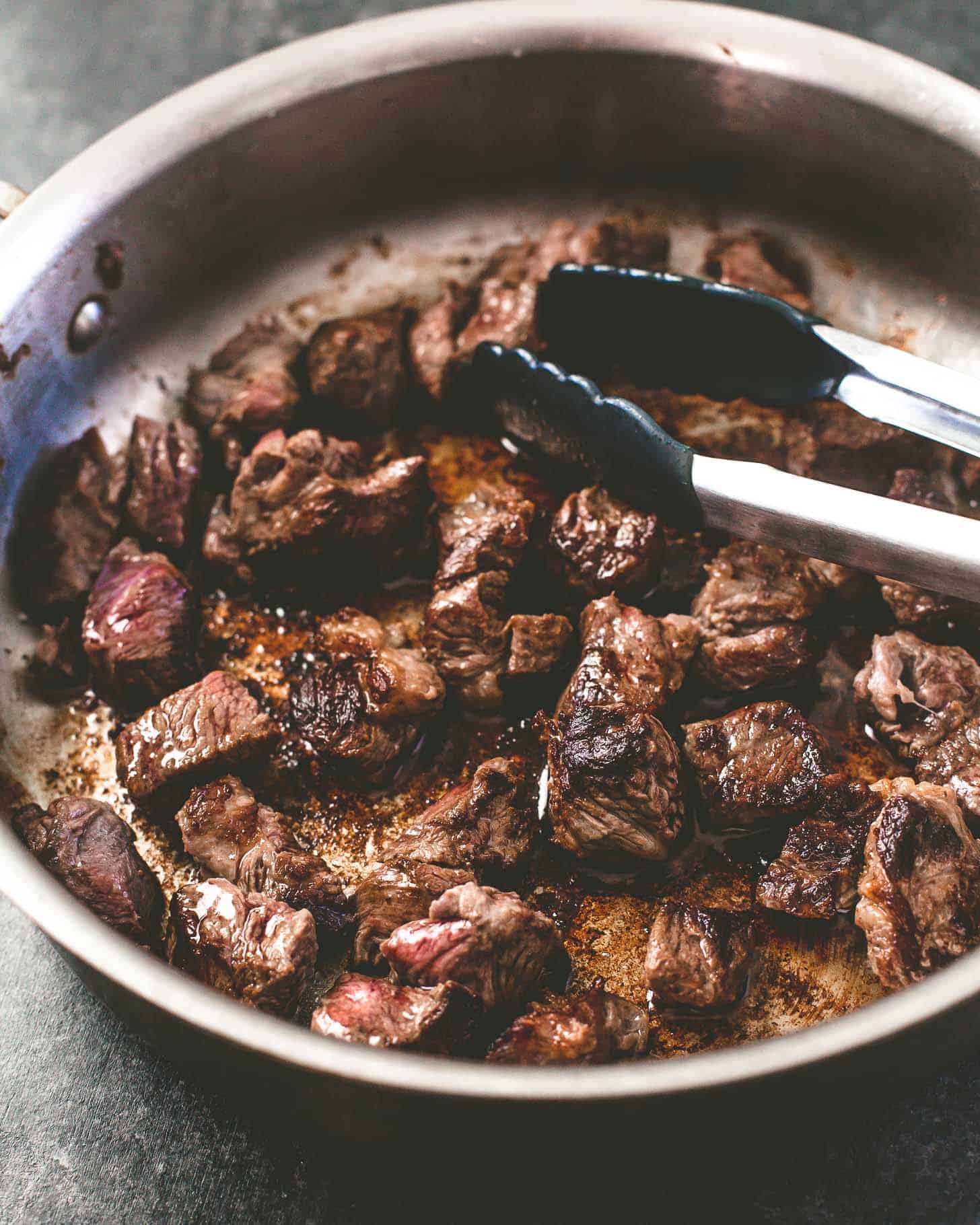 Freeze This Meal
To freeze: Combine the browned meat ginger, garlic, stock, soy sauce, brown sugar, and rice vinegar in a freezer-safe bag or container. Freeze for 4 to 6 months.
To reheat: Defrost in the refrigerator for 24 to 48 hours. Transfer to the slow cooker and cook as directed.
Be sure to print the recipe below for a label you can attach to the top of the freezer meal!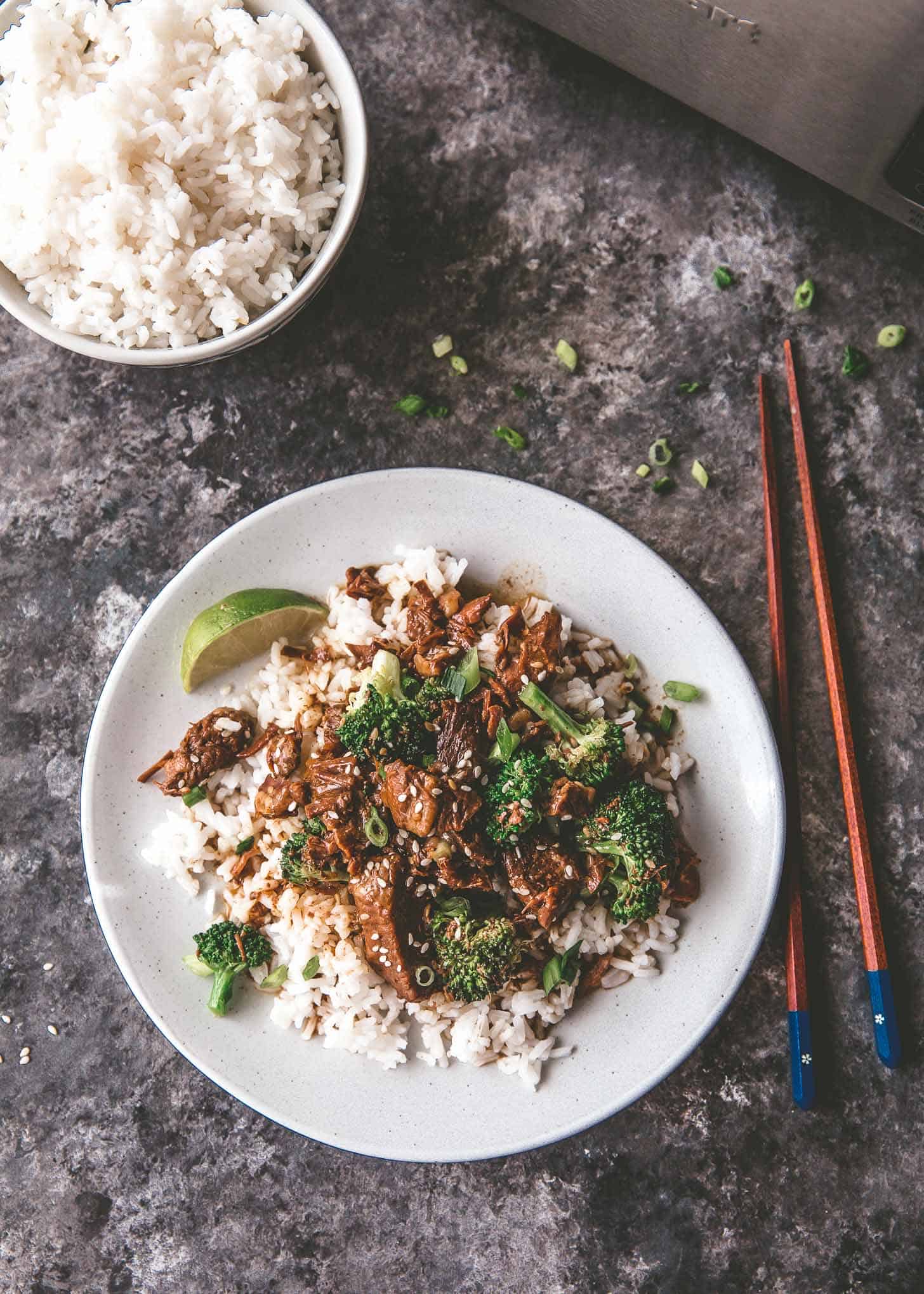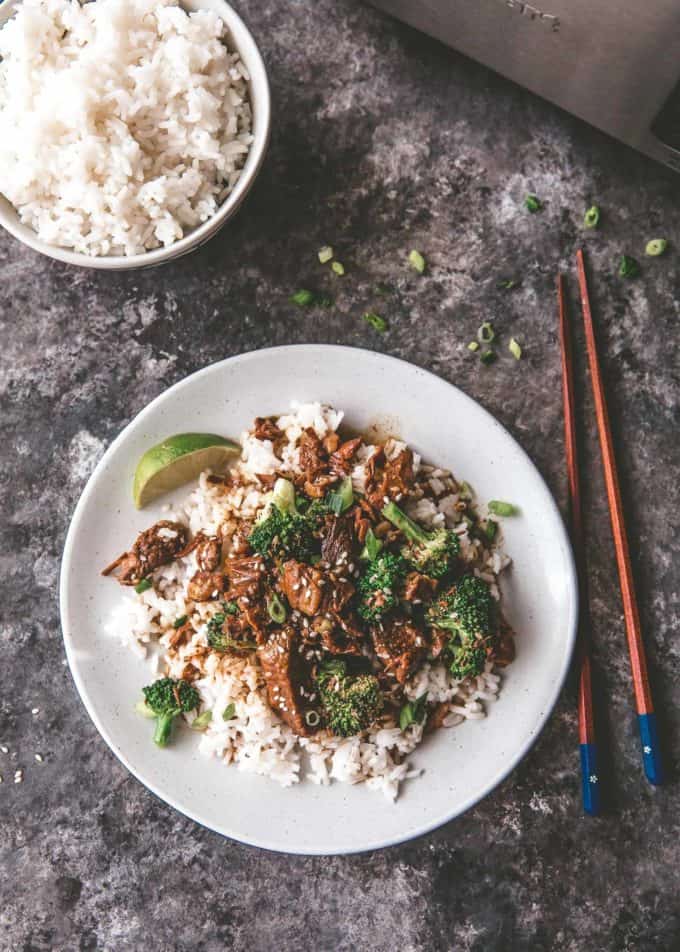 Other Asian-Inspired Favorites
Slow Cooker Hoisin Turkey Meatballs 

– These tender turkey meatballs in a sweet and savory Hoisin-flavor sauce are easy to love. I take a total shortcut and buy store-bought meatballs because the sauce here is really the star. Great over noodles or rice with steamed vegetables on the side. 
Korean Chicken Lettuce Cups

 – I love this fast take on lettuce cups. It uses ground beef, so there's hardly any chopping required. Just cook the meat and sauce in a wok or skillet, steam some rice, tear off some lettuce leaves and dinner is done. 

Instant Pot Korean Beef and Brown Rice –

This is a similar recipe, done in the Instant Pot with spicy Gochujang sauce. Brown rice is cooked in the Instant Pot at the same time, using the pot-in-pot method for a true one pot meal. 
Favorite Tools
Slow Cooker

– This recipe will work in a 4-quart Slow Cooker (I use the

Cuisinart version

) or a 6-quart Slow Cooker (this is a link to the

KitchenAid version

 I have and love).
Slow Cooker Sesame Beef and Broccoli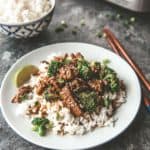 Sesame Beef and Broccoli doesn't just have to be made stir-fry style. Try this slow cooker version with tender pieces of beef in a sweet and savory sauce.
This recipe can be made in a 4-quart or 6-quart slow cooker.
Combine in the Slow Cooker
2 lbs Boneless Beef Chuck Roast, sliced into large cubes ((about 3" each; or use large cubes of beef stew meat))
1 Tbsp Fresh Ginger, grated
4 cloves Garlic, thinly sliced
1 cup Beef Stock, low sodium
1/3 cup Low-Sodium Soy Sauce
1/4 cup Brown Sugar, light or dark
1 Tbsp Rice Vinegar
To Finish
1 Tbsp Cornstarch
2 Tbsp Water
1 tsp Toasted Sesame Oil
1 Pinch Red Pepper Flakes ((optional))
10 oz Steam-in-Bag Broccoli Florets
3 stalks Green onions, thinly sliced ((optional))
2 tsp White Sesame Seeds
Cooked White or Brown Rice, for serving
Optional Browning (this step improves the flavor and helps the beef to hold its shape as it cooks, but can be skipped in a pinch): Heat 2 Tbsp cooking oil (not in ingredients list) in a large skillet or saute pan over medium meat. Pat the beef dry and season it lightly with some salt and pepper. Add the beef to the skillet and cook on all sides until brown. It does not need to be cooked through since it will finish cooking in the slow cooker.

Combine beef, ginger, garlic, stock, soy sauce, brown sugar, and rice vinegar in the bowl of a slow cooker. (Note: If you want to make this a freezer meal, combine all of these ingredients in a freezer-safe plastic bag or other container.)

Cook until beef is tender, low for 6 to 7 hours or high for 3 to 4 hours. (I prefer the low setting for the most tender beef.) After cooking, you can leave the slow cooker on the warm setting for up to 3 hours.

When you're about ready to serve, turn the slow cooker up to high. Whisk together the cornstarch, water, toasted sesame oil, and red pepper flakes (if using). Pour into the slow cooker and stir gently to combine.

Cover the slow cooker and continue to cook for 15 minutes more.

Meanwhile, steam the broccoli according to package instructions.

Just before serving, stir the broccoli and green onions into the beef. (Stir gently as the beef is likely very tender and will have a tendency to break apart.)

Top with sesame seeds. Serve over rice.
The cornstarch addition at the end of cooking will not make a super thick sauce, but it does help to give the sauce a little more substance so that it clings to rice. 
If you're delivering this meal to someone else or planning to freeze it, attach this label to the top so that anyone can easily serve it!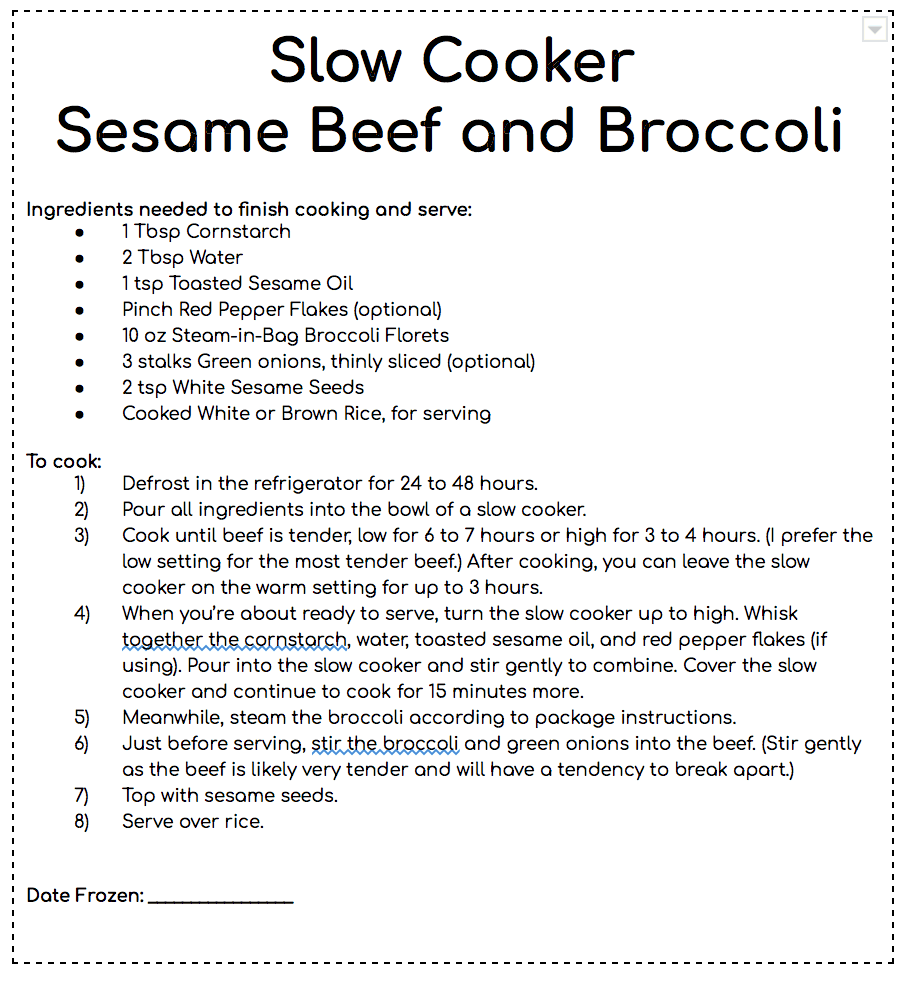 This post is not sponsored, but it does contain affiliate links. There is no extra cost to you, but we may earn a small commission. Thank you for your support!
The post Slow Cooker Sesame Beef and Broccoli appeared first on Inquiring Chef.