These crispy fried shallots, made with just shallots and vegetable oil, are an easy, gluten-free, keto accompaniment to countless Thai, Vietnamese, and southeast Asian dishes. (Or anyplace you're craving a little allium awesomeness.)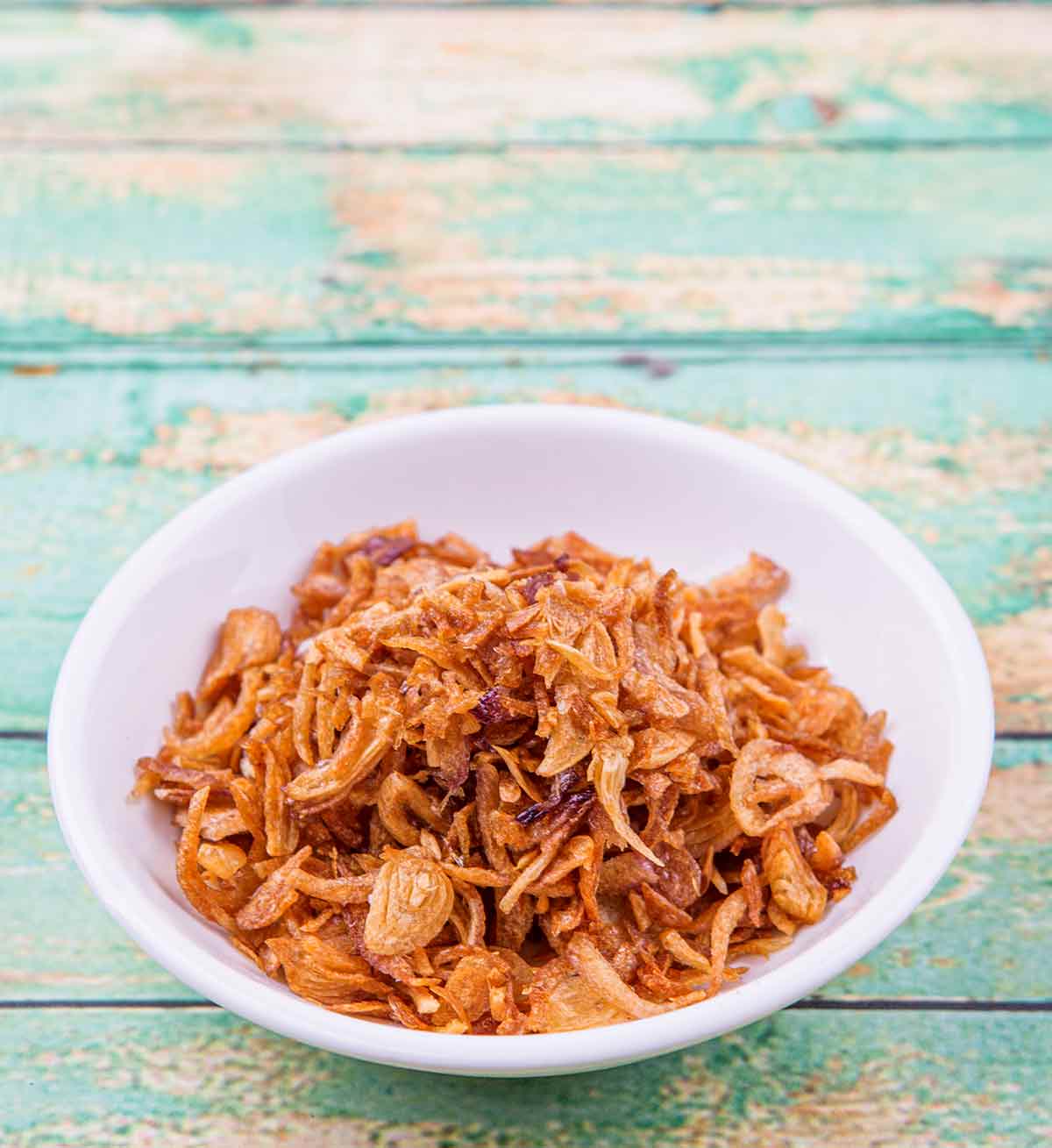 Adapted from Leela Punyaratabandhu | Simple Thai Food | Ten Speed Press, 2014
Crispy fried shallots (known as hom jiao lae nam man hom jiao and no, we can't pronounce it, either) are used as an irresistible accent ingredient in Thai as well as Vietnamese and other southeast Asian dishes. And, as soon as you try them, you'll be wanting to use them everywhere.–Renee Schettler Rossi
Fried Shallots
Quick Glance
15 M
15 M

Serves 4 to 6
Print Recipe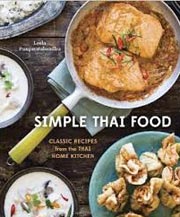 Want it? Click it.
Ingredients
Email Grocery List
Send Grocery List
Email the grocery list for this recipe to:
Sign me up for your or newsletter, too!
4 shallots (4 oz), thinly sliced lengthwise

3/4 cup vegetable oil
Directions
1. In a 6- or 8-inch (15- or 20-cm) skillet, combine the shallots and the oil and place over medium heat. Stir the shallots with a spatula to separate them. Cook, stirring occasionally, until the oil becomes hot and starts sizzling, about 5 minutes.

2. Reduce the heat to medium-low and continue to cook, stirring occasionally and incorporating the shallots around the outer edge of the pan back into the center as those tend to cook faster. After 5 minutes, the shallots should be the color of honey (if not, turn the heat down to low and continue to cook for 1 to 2 minutes longer).

3. Place a fine-mesh strainer on top of a heatproof bowl and place the setup close to the stove.

4. When the shallots turn the desired color, immediately remove the skillet from the heat and dump the shallots and oil into the strainer. Let both the shallots and the oil cool completely. (It's okay, you can snitch a few fried shallots, lord knows we understand the temptation.)

5. Strain the shallots, reserving the oil. Use the crispy fried shallots immediately or reserve them and the oil in separate airtight containers at room temperature. The fried shallots will keep for up to 3 weeks (hah! good luck making them last longer than 3 hours) and the oil will keep for 2 months (and can be used for drizzling over soups and stir-frying).