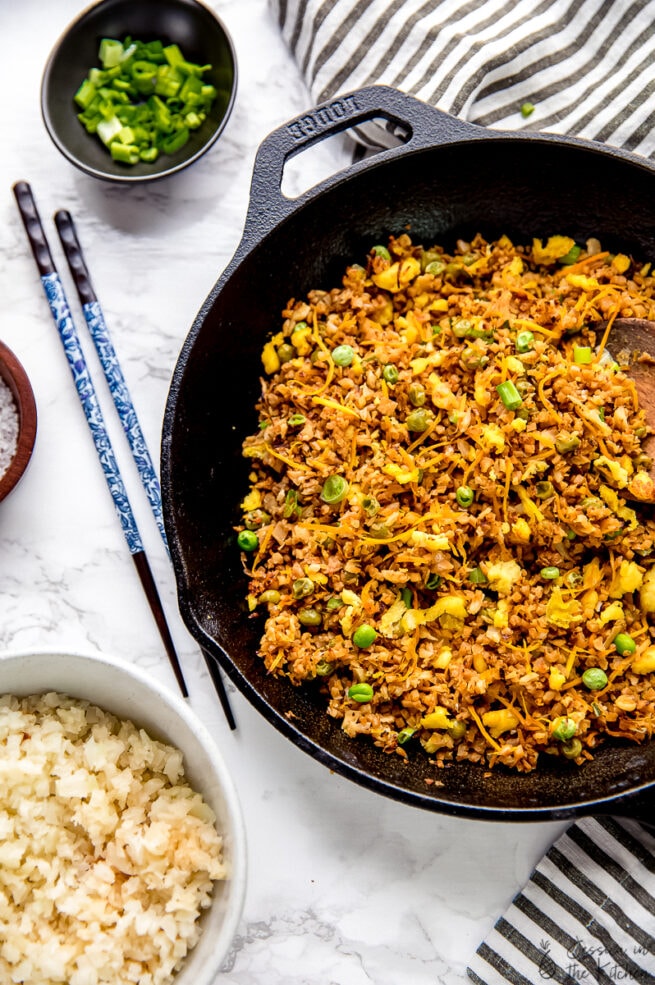 This Vegan Cauliflower Fried Rice is the perfect low carb version to your favourite fried rice dish! It's husband approved, loaded with flavour great for meal prep and even includes vegan eggs!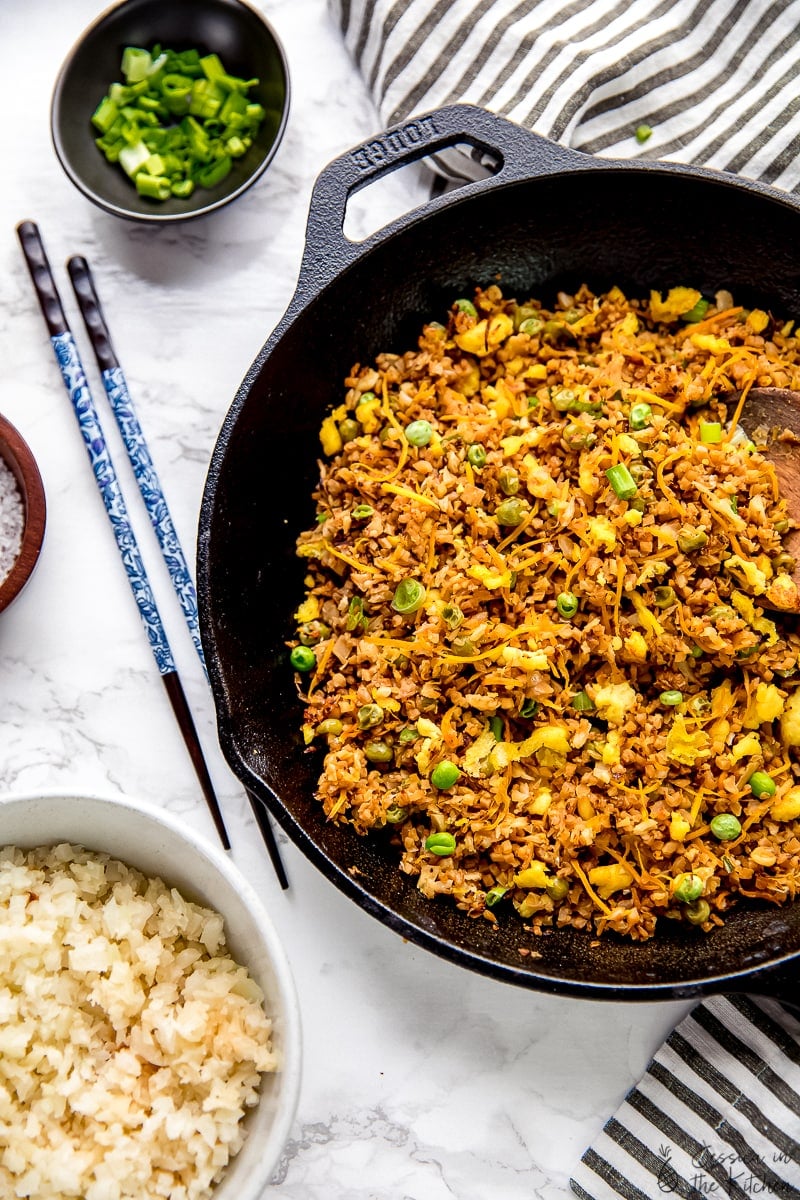 One of the best things I learned about trying to eat lower carb more often was that, it's pretty incredible ho w good you can make low carb foods taste. Now, I don't eat low carb every single day but my interest in low carb foods has definitely peaked. You already know cauliflower and I are BFFs, and I have been wanting to make this Cauliflower Fried Rice for months now.
Well, I finally did it and let me just say this – always follow your gut. Cause it KNOWS just how amazing Cauliflower Fried Rice is going to be!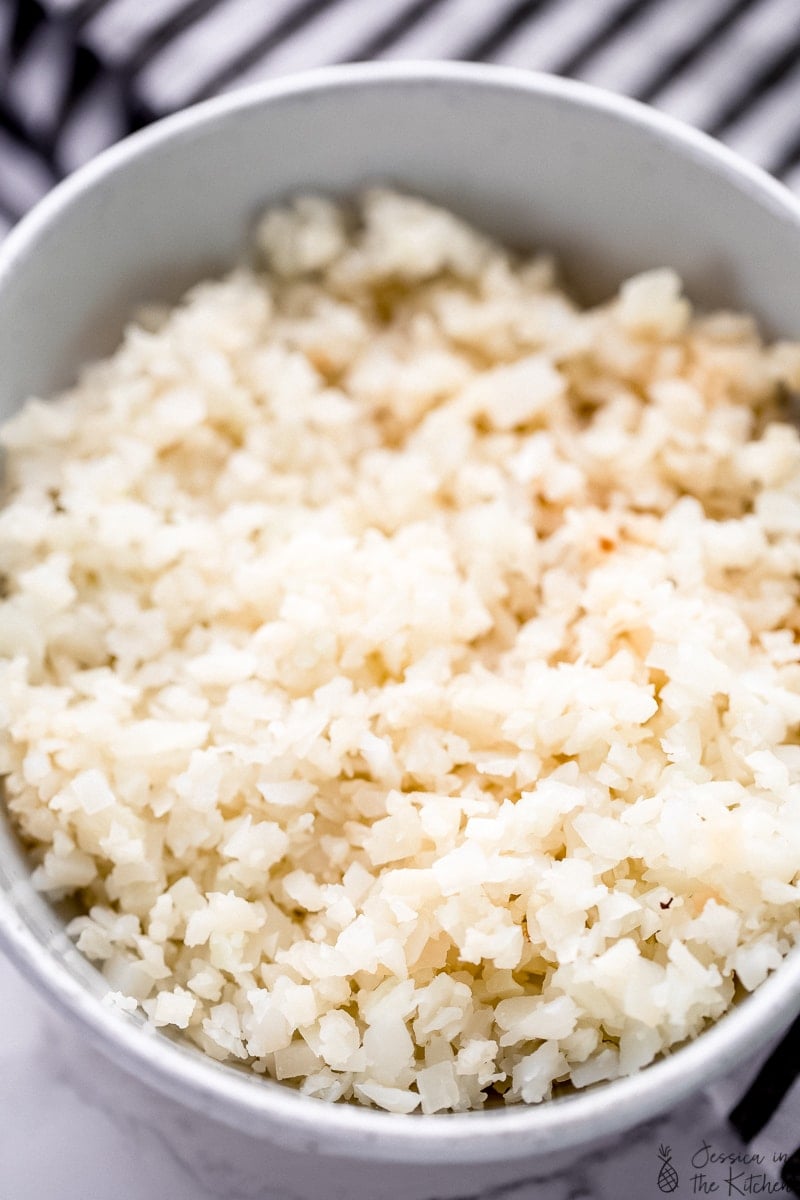 Yes, I have a quinoa fried rice version of this dish. But my husband said that this was the most guilt free he's ever had fried rice. He absolutely loves Asian food, and fried rice is definitely included on that list. To hear that he thought that this tasted just like fried rice really cemented that I really did it. This Cauliflower Fried Rice really captures the true essence of that fried rice flavour. I loaded this up with all my favourite flavours, and did a special technique to help with the cauliflower rice texture too.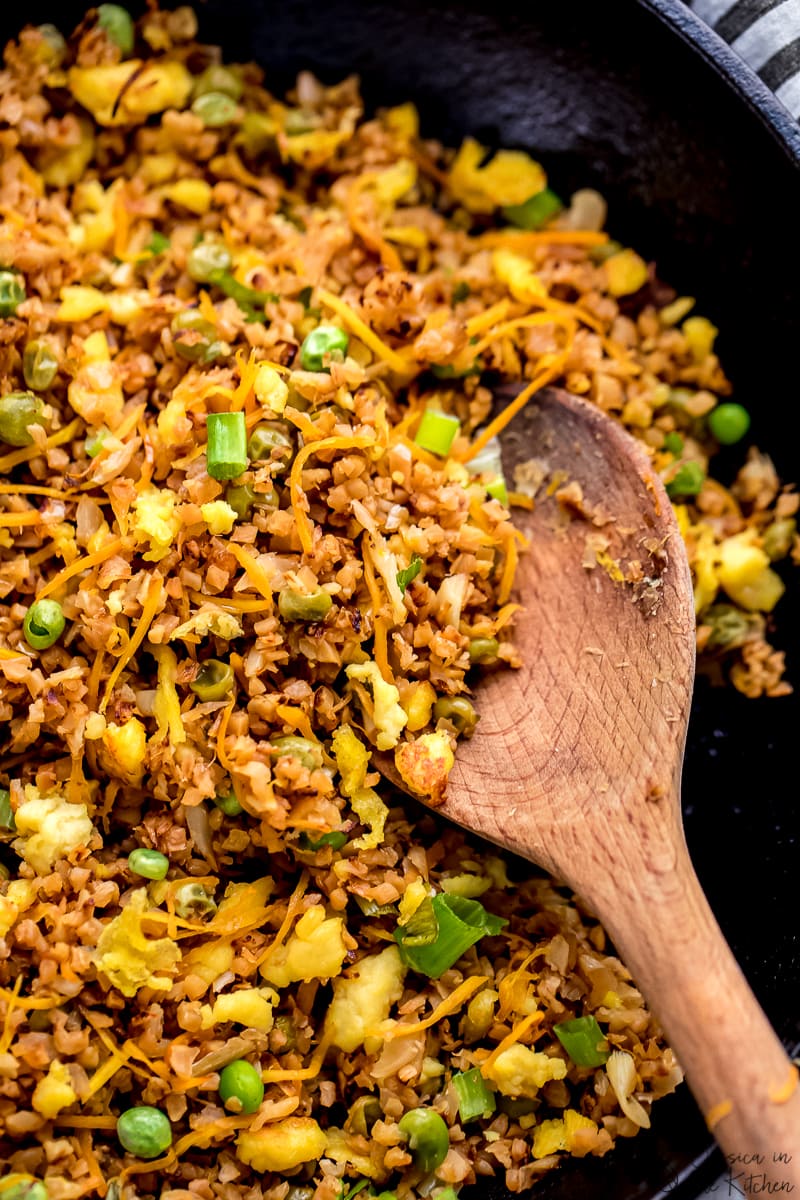 Long story short, you want to start by toasting this cauliflower rice. It really draws out any excess liquid, and gives the cauliflower rice a solid texture. This texture continues to last in the fridge for days (if yours even makes it to a few days – we finished this in like two nights, only because we went out one of those nights!).
This truly is a crowd pleaser. Be sure to add in your favourite vegan egg alternatives, too. I usually add in my tofu scramble. This time around, I had some Just Egg leftover in the fridge so definitely to use it here and really loved how it turned out. So, it's up to you!
Eat up and enjoy friends!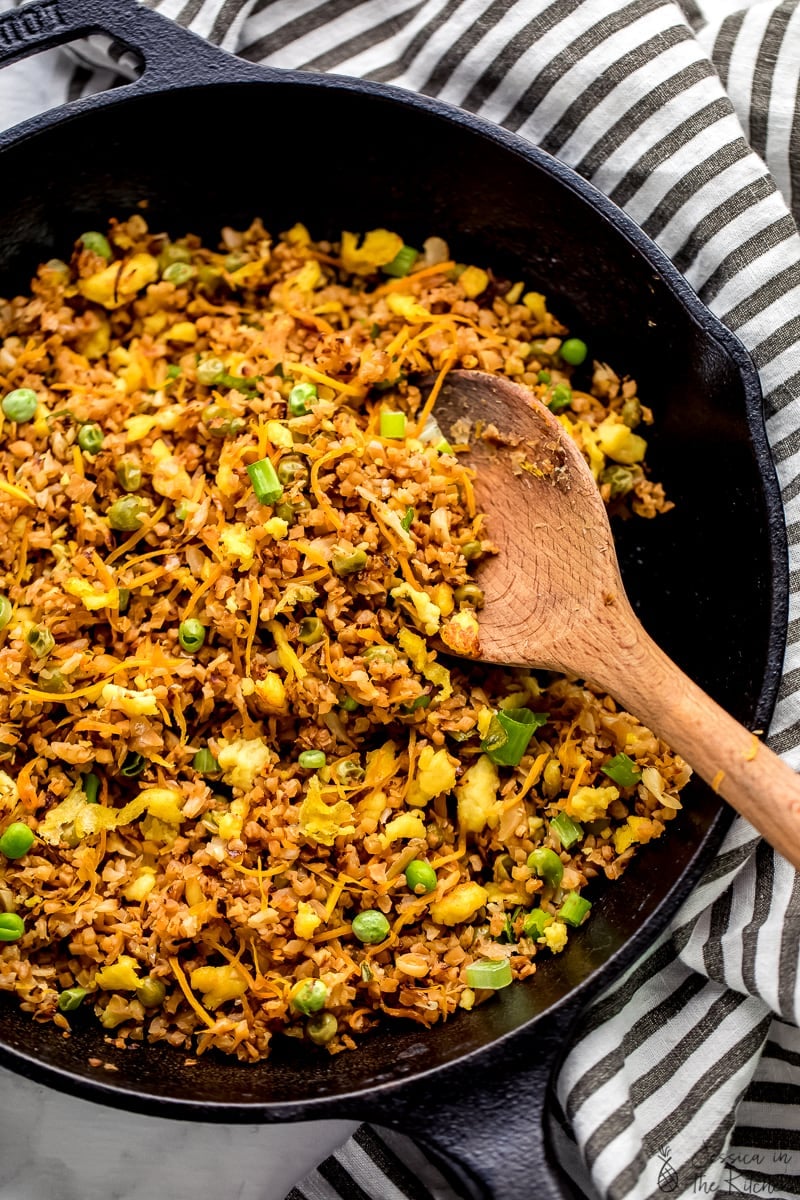 The post Cauliflower Fried Rice (Vegan) appeared first on Jessica In The Kitchen.